Our award winning salon team has an international approach to hair and what is trending with a European boutique salon style using the best quality and innovative products and techniques to give our clients the best results.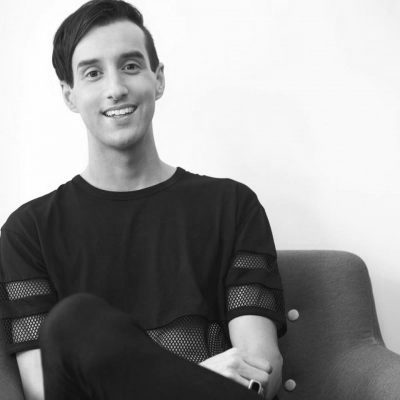 FOUNDER >
Anthony has been in the hair industry for over one decade. With a lot or experience under his belt he was worked in Melbourne for three years in that time he became a Staff trainer at Toni&Guy Melbourne and revived awards such as the Australia HBIA Hairdressing Championships for cutting.
SENIOR COLOURIST >
Sarah is our Senior Colourist with the passion for hair colour! Sarah has been in the hair industry for over ten years with a very high standard of technical skills. Sarah was the Senior technician for Toni&Guy New Zealand and worked on several shoots and hair shows creating her colour work. She has also worked at New Zealand Fashion week, Sarah has won the Bronze Award at Wella Trend Vision Awards in the colour award for 2013 also was the colour assistant for Anthony's Young Talent entry that won Bronze that year. Sarah is an all round amazing colourist she's a pro at blondes,coppers, reds, brunettes, ormbre, Baylayage you name it! Currently Sarah works two days a week Tuesday and Saturday's
GENERAL ASSISTANT >
Lydia is our fabulous assistant, currently working at the Salon with us and training at the Servilles academy where she is passing her course with flying colours! Lydia is one young stylist to watch out for and will be on the floor very soon! Lydia is a great shampoo and Blow dry assistant that keeps the Salon running smoothly at all times.